Open Letter in Solidarity with Prisoners at Saskatchewan Jails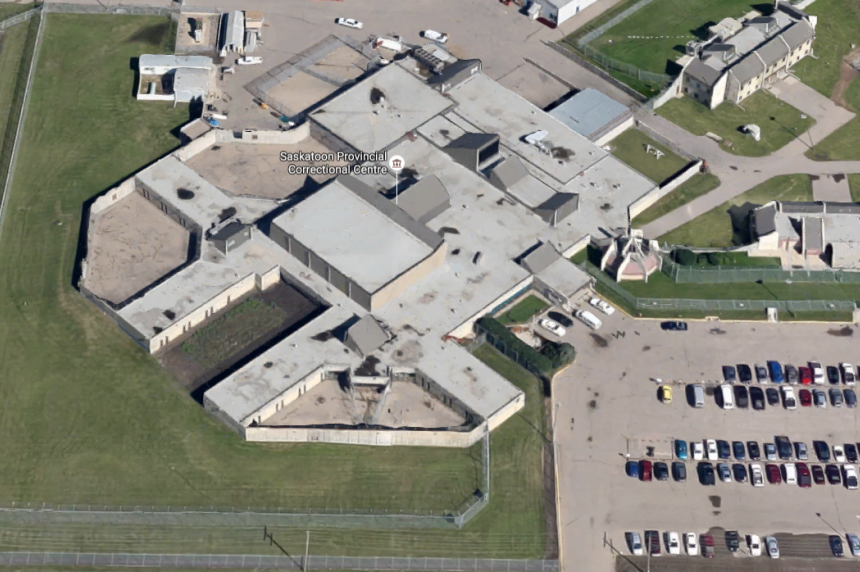 We are a collective of community members, prisoner advocates, and penal abolitionists who stand in solidarity with prisoners at the Saskatoon Correctional Centre (SCC), Prince Albert Correctional Centre (PACC), Pine Grove Correctional Centre (PGCC), and Regina Correctional Centre (RCC). On January 4, 2020, incarcerated people across Saskatchewan united in a peaceful protest and hunger strike to call for an official apology and the resignation of the SK Minister of Corrections, Public Safety, and Policing, Christine Tell. This call echoes similar demands by Vice-Chief Kim Beaudin (Congress of Aboriginal Peoples) and NDP MLA Nicole Saraeur, both of whom have also called for Tell's resignation.
While Premier Scott Moe recently said that he wouldn't change a thing about how his government has handled the second wave of the COVID-19 pandemic, Minister Tell and the Saskatchewan Party are clearly guilty of negligence, inaction, and indifference when it comes to the situation of incarcerated people in jails across the province. On two separate occasions in November, prisoner justice advocate Cory Charles Cardinal wrote to the Ministry of Corrections to decry the government's lack of preventative action and warn of an impending outbreak at the jail, underscoring deplorable conditions, lack of PPE, and increased risk to prisoners with pre-existing health conditions. Mr. Cardinal's letters received no response, and by the beginning of December, over 107 prisoners and 23 staff had tested positive for the virus, with the numbers later peaking at 142. Most recently, on December 31, news of a substantial outbreak at RCC, with the potential to be similar in scale to the SCC outbreak, came to light.
On December 1, 2020, over 100 individuals and 40 groups across the country signed on to our initial open letter in support of prisoners at SCC, calling for immediate action to address the COVID crisis and prevent a similarly dangerous spread at other institutions in the province. We called for immediate release, adequate post-release supports, sufficient PPE and cleaning supplies, and an apology from Minister Tell. While PPE is now available and numbers at SCC have been reduced, post-release supports are woefully inadequate, and Minister Tell has been steadfast in refusing and deflecting responsibility for the outbreak. Importantly, the number of prisoners at SCC has been reduced not because of government will, but despite it; in fact, Minister Tell proclaimed on more than one occasion that early release would not be considered.
This lack of action and responsibility bespeaks a situation of unconscionable indifference to the health and wellbeing of people in custody. Crucially, as we observed in our initial letter, the health crisis at SCC underscores the fact that COVID-19 disproportionately impacts Indigenous and other racialized communities. In the Prairie Provinces, Indigenous people comprise up to 60% of the federal prison population and up to 85% in provincial jails like SCC. As Mr. Cardinal notes in his recent publication in Briarpatch magazine, current government in/actions in relation to the COVID outbreak must be seen in the context of a 154-year old history of settler colonialism, in which disease and lack of access to health care have been wielded in service of land theft and ongoing genocide of Indigenous peoples.
On Wednesday, January 6, we commit to a day of solidarity and action in support of prisoners across Saskatchewan. We urge community members across Saskatchewan to participate in solidarity actions described on our event page at https://tinyurl.com/y4x9nuhh, and we reaffirm the following calls to action.
In solidarity with prisoners at the Saskatoon Correctional Centre and throughout the province, we call for:
A public apology from the Government of Saskatchewan to prisoners and staff of the SCC for failing to prepare and respond appropriately to prevent the spread of COVID in Saskatchewan jails.
The immediate resignation of SK Minister of Corrections and Policing, Christine Tell.
The immediate release of all prisoners possible, including but not limited to those on remand, those who are sentenced but near release, those who are immunocompromised, and those over fifty.
The provision of adequate financial and other transitional supports to ensure that prisoners who are released are provided with the resources necessary for their health and safety. In addition to adequate funding for existing supports, we call for the creation of post-release transitional supports that are not administered, surveilled, or controlled by criminal justice agents.
Immediate and ongoing investment in communities rather than prisons, with the overall goal of moving beyond the current penal system, which is characterized by punishment and control, and which enacts and sustains colonial violence.
We urge members of the public to contact the Minister of Corrections, Public Safety and Policing Christine Tell to demand an apology. Minister Tell can be reached via email at minister.cp@gov.sk.ca and 306-787-0284
We urge members of the public to contact Premier Scott Moe and demand the resignation of Minister Tell. Premier Moe can be reached via email at premier@gov.sk.ca and via Twitter @PremierScottMoe. Use the hashtags #SaskSolidarity and #ResignChristineTell
Add your name or the name of your organization here: https://tinyurl.com/y5lfwpoa
Signed,
Coalition of Advocates, Treaty 6 & Metis Homeland
SMAAC, Prairie Provinces
Free Lands Free Peoples, Amiskwaciy (Edmonton)
Indigenous Joint Action Coalition, Saskatoon
Saskatchewan Coalition Against Racism, Regina
Beyond Prison Walls Canada, Melville, SK
Vancouver Prison Justice Day Committee, unceded territories of the xʷməθkʷəy̓əm (Musqueam), səl̓ílwətaʔɬ(Tsleil-Waututh) and Sḵwx̱wú7mesh (Squamish) Nations AKA Vancouver
Criminalization and Punishment Education Project, Unceded and unsurrendered Algonquin Territory | Ottawa
CKUT Prison Radio Show Collective, so-called Montreal
The Obstetric Justice Project, Canada
Anti-Carceral Group, Montreal
Workers United Canada Council, Toronto, ON
Elizabeth Fry Society of Greater Vancouver, New Westminster, BC
Elizabeth Fry Society of Saskatchewan, Saskatoon, SK
Stop the Cuts SK, Saskatoon
Showing Up for Racial Justice (SURJ) YXE, Saskatoon
Regina Public Interest Research Group (RPIRG), Treaty 4 / Regina
Treaty Six Outreach, Treaty 6
Centre for Access to Information and Justice, Winnipeg, MB
Neutral Ground Artist-Run Centre, Regina SK
The Rights Project, Toronto, ON
CFRC Prison Radio, Kingston, ON
Inmates 4 Humane Conditions
Wellness Within, Halifax, NS
Decolonizing Relations, Regina, SK
Showing Up for Racial Justice - Toronto (SURJ-TO)
Prairie Harm Reduction, Saskatoon, SK
New Page Foundation, Vancouver, BC
U of R Champions of Change, Treaty 4, Regina, SK
Prisoner Correspondence Project, Montreal, QC
Confrontaciones, Occupied Ohlone Land, San José, CA
The Stand Community Organizing Centre, Saskatoon, SK
Community Action on Prison Expansion (CAPE), United Kingdom
Black Bag Media Collective
Project of Heart
Ms. Molly Swain, Edmonton
Dr. Shama Rangwala, Edmonton
Lauren Thompson, Saskatoon
Megan, Ontario
Dr. Adam Pottle, Saskatoon
Kat Kahnert-Wolchak, Toronto
Ms. Dixie kelly, Saskatoon
Ms. Shayden kelly, Saskatoon
Ms. Tawnee kelly, Saskatoon
Mx. Rose-Eva Forgues-Jenkins, Amiskwaciy - Treaty 6
Mx. Corenda-Lee Steinhauer, Edmonton
Dr. Nancy Van Styvendale, Edmonton
Monique Olivier, Winnipeg
Dr. Michelle Stewart, University of Regina
Kimberly Beaudin; Congress of Aboriginal Peoples, Ottawa
Clara Langley, Kingston ON
Mike Gouldhawke, Vancouver
Hannah Harris-Sutro, Montréal
Danielle Bird, misâskwatôminihk
Scott Beaumont, Vancouver
Adrienne Hurley, Montréal
Corey Snelgrove, Vancouver
Ariel, Chicago, IL
Mrs. Rhonda Lyne, Saskatoon
Gabrielle Ayles, Saskatoon
Dr. Susan Campbell, Mission, B.C.
Cerah Dubé, Winnipeg
Sarah Kizuk, Milwaukee
Neil Balan, Kjipuktuk
Erica Violet Lee, misâskwatôminihk
Brigette Demerais, Saskatoon
Ms. Tracy O'Hara, Saskatoon
Sherri Maier, Founder of Beyond Prison Walls Canada, Melville, SK
Cory Charles Cardinal, Saskatoon
Dr. Justin Piché, Unceded and unsurrendered Algonquin Territory | Ottawa
Ms. Faith Krause, Denver, CO
Dr. sava saheli singh, Ottawa
D. Ryan, Saskatoon
Miss Kimberly Merasty, Regina
Courtney Hrynuik, Saskatoon
Ms. Kiera Mitchell, Saskatoon
Ms. Nancy Ann Marshall, Truro, Nova Scotia
Ms. Dara Flett, Fisher River
Peter Turner, Regina
Mrs. Joanna Saufert, Saskatchewan
Ms. Shania Bear, Calgary
Melissa Moore, Regina
Mrs. Roxane Larabie, Belleville, ON
Mattias Graham, Montreal
Brandie Carignan, North Battleford Treaty 6
Mariam Asad, Phd, Chicago, IL
paul seesequasis, Saskatoon
Mary-Anne McTrowe, Lethbridge, AB
Julian Rioux, Saskatoon
Dr. Robert Henry, University of Saskatchewan
Ms. Sylvia Nagy, Punnichy,  SK
Amber Goodwyn, Regina
Shayna Stock, Regina, Treaty 4
Ms. Amelia Paskimin, Smith Falls, ON
Mr. D. McCaskill, Saskatchewan
Don Kossick, Making the Links Radio - CFCR 90.5 FM Saskatoon
Miss Y eye Deajarlais, Fishing Lake FN
Mr. J. B. Smokyday, Canwood, SK
Ms. Kristin Street, Vancouver, BC
Ms. Rebecca Todd, Toronto, ON
Ms. Yordanos Tesfamariam, Regina, SK
Dr. Priscilla Settee, Saskatoon
Ms. Anna Thauberger, Regina
Krystal Lewis, Treaty 4, Regina
Sonia Stanger, Regina
Ms. Martha Paynter, Halifax, NS
Michelle Lee, Saskatoon
Dr. Vicki Chartrand, Abenaki Territory (Sherbrooke)
James Ruston, L8B 0T9
Devin Kettle, Vancouver
John Cameron, Regina SK
Ms. Sarah Borbridge, Winnipeg
Ms. Charmaine Grey, Broadview SK
Sheena Hoszko, Montreal
Ms. Delaine Tiniakos-Doran, Halifax, NS
Ms. Joanne Ogilvie, Vancouver
Ms. Andria Royko, Saskatchewan
Miranda Hanus, Regina
Mx. Chris Vance, unceded Coast Salish territories (Vancouver, BC)
Ms. Iliana Turner, Victoria, BC
Ms. Giovanna Rosal, Edmonton, AB
Dr. Jenny Ferguson, Nova Scotia/Los Angeles
Kate McDonald, Toronto
Harry Burgess, Toronto
Alicia Elliott, Brantford, ON
Robin Reid-Fraser, Whitehorse, YT
Anthony Weber, Warman
Mrs. Danielle Clark, AB
karen tsang, Vancouver, BC
Mr. Zachary Smith, Montreal
Mr. Milo Hogan-Apperley, Victoria, BC
Tia Lunn, Kingston, ON
Ms. Susan Blight, Toronto, ON
Tasha Hubbard, Edmonton, formerly Saskatoon
Ms. A., Regina
Ms. Hilary Marentette, Nova Scotia
Krystal Glowatski, Wayburn, SK
Marty Grande-Sherbert, Treaty 4, Regina
Erica Mthembu, Regina, SK
Paula Krasiun-Winsel, Regina (Treaty 4)
Ms. Marina Stueck, Abernethy, SK
Mx. Lisa Osler, Mohkínstsis
Jenne Nolan, St. John's, NL
Mr. Steven Ellis, Saskatoon
Zachary Williams, Burnaby, BC
Myles Black, Vancouver, BC
Sahar Khelifa, Regina, SK
Owen Toews, Winnipeg, MB
Mx. Kit Andres, Dish With One Spoon Territory (ontario)
Mr. Joe Bowser, Burnaby
ms. c starr, Saskatchewan
Rayna Abernethy, London, Ontario
Ms. Emma D., Victoria
Ms. Becky Bellegarde, Saskatchewan
Ms. Keyara Bellegarde, Saskatchewan
Ms. Alison Seaman, oskana kâ-asastêki
Ms. Freda Guttamn, Montreal
Dr. Sugandhi del Canto,
Ms. Tonia Laird, Saskatoon, Treaty 6
sara birrell, Regina SK
Florence Stratton, Regina
Michelle Purchase, Victoria, BC
M. Shawna, Winnipeg
Sasha Simmons, Montreal, QC
Ms. Walker, Regina Sask.
Ms. J Forrester, Regina
Ms. Clare Heggie, Halifax, NS
Dr. Jason Demers, University of Regina
Vernon McCarthy, Regina
Ms. Alex Lloyd, Vancouver
NightSong Kinistino, Regina, SK
Aina Kagis, Regina
Ms. Chantal Cloutier, Winnipeg, MB
Halena Seiferling, Vancouver
David Young, Treaty 6, Alberta
Ret Brailsford, Regina
Ms. Michele Cook, Regina, SK
MX Kevin c.henry, Burnaby, B.C
Mx Carla Harris, Regina SK
Dr. Carol Schick, Regina
Ms. E. Martin, Mississauga, Ontario
Savannah Ferguson, Fredericton, NB
Ron Bourgeault, Regina SK
ms Maureen McKenzie, Regina
Simon Granovsky-Larsen, Treaty 4
Kirsty, Manitoba
Ms. Grisha Cowal, Nova Scotia
Medrie Purdham, Treaty 4, Regina
J Nikkel, Winnipeg
Dr. Serenity Joo, Winnipeg
Mia Bell, Regina, Treaty 4
Kathy Donovan, Regina, SK
Ms. Gillian Massie, Biggar, SK
Vanessa Mathews, Regina
Gislina Patterson, MB
Mx. Buck Doyle, Winnipeg, Treaty 1
Ms. Pat Steel Moyer, Regina, SK
Mrs. Doris Stojke, Maple Creek
Ms. Kelsey Timler, Vancouver BC
Alex Bunten-Walberg, Treaty 6 territory, Edmonton
Hannah Penner, Winnipeg MB
Jocelyn Harron, MB
Mr. Daniel Friesen, Winnipeg
Joni, Winnipeg
Ms. Sarah, Ottawa
Jonathan Dyck, Winnipeg MB
Ms. Natalie Kallio, Saskatoon
MacKenzie Kotylak, Regina
Kristy Lichtenwald, Saskatoon SK
Irene Bindi, Winnipeg
Kathi Epp, Saskatoon
Curtis Brooks, Sedley, SK
Anaïs Biernat, Winnipeg, MB
Mr. Steven Rosdobutko, Winnipeg, MB
Ms. Fiona Rettie, Churchill, MB
Ms. Hailey Mah, unceded territories of the xʷməθkʷəy̓əm (Musqueam), səl̓ílwətaʔɬ(Tsleil-Waututh) and Sḵwx̱wú7mesh (Squamish) Nations (Vancouver)
Mr. Robert Clipperton, Saskatoon, SK
Mrs. Shirley Irwin, Regina, SK
Miss NJ Paskemin, N. Battleford
Mx. Rebecca Payne, Waterloo, ON
Lydia Holden, Saskatoon SK
Ms. Kristina Hedlund, Vancouver BC
the Rev. Dr. Kathleen James-Cavan, Treaty 6, Saskatoon
Dr. Sheelah McLean, Saskatoon
Jeanette Orpe, Treaty 4 (Regina)
Catherine Robertson, Regina
Ms. Janet Paskemi, Edmonton AB
Ms. Judy Millar, Calgary
Dr. Shiri Pasternak, Toronto ON
Katie Carbno, Saskatoon SK
Liam Merry, Kenora ON
Noah Cannon, Winlaw BC
Mr. Noah Ross, B.C.
Barbara Meneley, Regina SK
Dr. Sirma Bilge, Montreal
Zoe Luba, Unceded xʷməθkʷəy̓əm, Skwxwú7mesh & Sel̓íl̓witulh territories (Vancouver, BC)
Jenna Giesbrecht
Leah Shoemaker
Ms. Julena Beeel, Ts'msyen territory
Kendra Le Grand-Arellano, Montréal
Tamara Herman, Vancouver BC
Ms. Hannah Celinski, Abbotsford, BC
Max Folk, Saskatoon
Serena Klapstein, Edmonton, Alberta
Mr. Bernie Gruell, Regina, SK
Ms. Serena Hope, Vancouver
Mx. Valerie Gougeon, Quebec
Ms. Sydney Jackson, Edmonton
Alanna Yuen, Winnipeg MB
Ms. Sharlene Jones, Oshawa ON
Fiona Duffy, Regina
Mr. Adrian Dunkerson, Nelson BC
Ms. Hailey Chase, Saskatoon SK
Mrs. Robyn Homeniuk, Cambridge ON
Mr. Patrick Nugent, Cambridge ON
Dr. Jérôme Melançon, Regina
Ms. Angela Regnier, Calgary AB
Dr. Charity Marsh, University of Regina
Ms. Chantale Cenerini, Saskatchewan
Stephanie Bourassa, Regina, Treaty 4
Ms. Gabrielle Bird, Treaty 4 (Regina)
Ms. Bernadette Wagner (Regina)
Denise Kouri, Saskatoon
Ms. Bridget Barry, St. John's, NL
Emily Gerbrandt, Winnipeg
Dr. Gary  Kinsman, Sudbury
William Van Arragon, Edmonton AB
Dr. Brett Story, Toronto ON
Mx. Ntara Curry, Winnipeg
Hadley Howes, Ontario
Miss Avery Mytopher, Regina SK
Ms. Julia Martini, Ottawa
Ms. Sarah Resendes, Ottawa
Cathy Holtslander, Saskatoon
Ms. Randee Melancon, Regina
Pat Tondevold, Saskatoon
Md. Ekat Barrios, Montreal
Claire Carter, Treaty 4, Regina
Jim Holmes, Regina
Mx. Estel Wathieu, Montreal, QC
Kelsey Morrison, Sedley, SK
Meira Harris, Lenni Lenape land (New York City)
Michael Cleveland, Lake Lenore, SK
Dr. Jessica McDonald, Saskatoon, SK
Mx. Quinn Jeffery-Off, Ottawa, Ontario - Algonquin Territory
Saima Desai, Regina, SK
Sydney Kuppenbender, Mistahi-Sākahikan (La Ronge, SK)
Shelby, Regina
Ms. Hayley Borgerson, Regina SK
Dr. Alyson Brickey, Winnipeg
Dr. Chris Kortright, University of Regina
Johanna Bundon, Regina SK
Ms. Sumi Hasegawa, D.D.O.,QC.
Robert Small, Rorketon, MB
King Kimbit, Algonquin territory (Ottawa, ON)
Ms. Nguyen, "Ottawa, ON" occupied Algonquin territory
Mona Hill, Registered Social Worker, NiHB Approved Mental Health Counsellor, Regina SK
Agatha Rose Eaglechief, Mosquito Grizzly Bear Head Lean Man Assiniboine First Nation
Lucie Swan, Montreal QC
Ms. Brianne Selman, Winnipeg MB
Ben Fawcett, Treaty 6, Saskatoon
Ms. Amy Engel, Treaty 6 territory
Ms. Erin Thompson, Prince Albert, Treaty 6
Dr. Lisette Christopherson, Regina
Carly Romanow, Regina, Treaty 4
Ms. Mairi Anderson, Vancouver BC
Rebecca Granovsky-Larsen, Regina
Andrea Kotlar-Livingston, Saskatoon
Melanie Metcalf, Treaty 4, Regina
Mr. Thomas Ironman, Fort Qu'Appelle
Mr. Prescott Demas, Regina SK
Mr. Bilal Mohamed Moujood, Winnipeg MB
Ms. Andrea Martineau, Edmonton AB
Ms. Wendy Boyd, Winnipeg MB
Jayleen Missens, Regina
Dr. Catherine Nolin, Prince George, BC
Corey Norton, Treaty 4 (Moose Jaw, SK)
Isabelle Cottin, Regina
Ms. Brittany Boudreau, Chicago IL
Dr. Meredith Rogers Cherland, Regina
Kerry Bellegarde Opoonechaw, Regina SK
Ms. Tria Donaldson, Regina SK
Ms. Breanne Fisher, Saskatoon SK
Ms. Janet Delorme, Edmonton
Mx. Stevie Bell, Regina
Timothy H, Treaty 6 territory
Jayden Pfeifer, Regina SK
Tara Kooy, Saskatoon
Mr. Greg Reese, Saskatoon
Professor Jillian Rogin, Windsor ON
Sheree, Treaty 6 (Saskatoon)
Ms. Joanne B.Ivison, Sooke BC
Hanah Molloy, Treaty 6, Saskatoon
Sasha Delorme, Stoughton, Saskatchewan
Naomi Beingessner, Regina SK
Erin Grant, Saskatoon
Mr. Brynn Craffey, Vancouver BC
Mx. Franki Harrogate, Registered Provisional Psychologist, Amiskwacîwâskahikan
Savhanna Joy Wilson, Toronto, ON
Andrea Sterzuk, Regina SK
Tiana Thomson, Winnipeg
Robin Clark, Treaty 4
Mr. Daniel Thompson-Blum, Kitchener, ON
Morgan Tsetta, Vancouver BC
Miss Nadine Mickey, Prince Albert
Mrs. Colleen Gardner, Swift Current, SK
Mr. Richard Gardner, Swift Current, SK
Leo Keiser, Treaty 4 (Regina)
Britt Ferguson, Edmonton AB
Jan Clarke, Treaty 6 Saskatoon
Ms. Ainsley Priddell, Halifax NS
Bethany Hindmarsh, Snuneymuxw territory
Ms. Grace McGee, Regina SK
Ms. Kagari Ando, Vancouver Island, BC
Katherine Meloche, Mississauga, formerly Edmonton
Léa Monty, Montreat QC
Mr. Brandon Furber, Calgary
Mr. Allan McPherson, Saskatoon SK
Robert Crooks, Winnipeg MB
Ms. Shelby Neil, Windsor ON
Ms. T Mitchell, New York, NY
Ms. Gaileen Rose, Keeseekoose FN
Ms. Alicia Clifford, Treaty 7 Territory in Southern Alberta, Calgary
Marissa Kakakaway, Regina
Kendra Cowley, Treaty 6
Ms. Shelleen Ross, Regina
Hiroko Suzuki, Montreal
Mélissa Compain, Treaty 4, Regina, SK
Ms. Celina Vipond, Edmonton, AB
Ms. Kayla Demorest, Lethbridge, AB
Brandi Strauss, Alberta
Megan Doyle, Edmonton, AB
Mr. Jack Farrell, amiskwaciwâskahikan
Brooklyn Mankasingh, Edmonton
Mr. Victor Cyr, Selwyn, ON
Dr. Kevin Walby, Winnipeg, MB
Emma Jackson, Treaty 6, Edmonton AB
Mr. David Gimeno i Ayuso, Catalonia
Sharon O'Keeweehow, Saskatoon
Ms. Olivia Bassett, Prince Albert, SK
Mx. Alice Rainville, Edmonton
Mr. Amrit Randay, Abbotsford, BC
Ms. Annastasia Sweet, Regina, SK
Amber Phelps Bondaroff, Treaty 4
Mx. Shayla Sayer-Brabant, Regina
Mx. Tabitha Woodford, Amiskwacîwâskahikan
vee bui, unceded Musqueam, Squamish, & Tsleil-Waututh territory (so-called "Vancouver, BC")
Amanda Goller, Peterborough, ON
Dr. Tamara Humphrey, Victoria
Ms. Beverly Fullerton, Saskatoon
Mx. Kinsey Nistor, Vancouver, BC
Ms. Karimi Ndwiga, Anaheim, California
Ms. May, Musqueam
Dr. Kelly Black, Shawnigan Lake, BC
Meryn Corkery, North Vancouver, BC
Kristy Stonechild, Treaty 4
Michael Cappello, Treaty 4, Regina
Ms. Shaylene N, Saskatoon
caleigh matheson, Vancouver, BC
Pamuditha Gamage, Toronto, ON
Jeremy Alexander, unceded territories of the xʷməθkʷəy̓əm (Musqueam), səl̓ílwətaʔɬ(Tsleil-Waututh) and Sḵwx̱wú7mesh (Squamish) Nations (cka vancouver)
Ms. Hayley Leier, Regina, SK
Bess K, Treaty 4 Territory
Ms. Chris Cheverie, PEI
Saint-Laurent Knight, Savannah, GA, USA
Marcela Jordão Villaca, Vancouver, BC
Siling Zhang, Vancouver, BC
Ms. Brown, Tisdale, SK
Ms. Siobhan Scantland, Edmonton
megan gnanasihamany, Tiohtià:ke
Peter Friedrichsen, Prince Albert, Treaty 6 & Metis Homeland, SK
Ms. Roxana Erazo, Toronto
Ms. Maureen Huot, Regina, SK
Mx. Ciaran Vilness, Maple Creek, SK
Ms. Marissa Delahey, Saskatoon, SK
Alex Zahara, Treaty 6, kistahpinanihk/Prince Albert
Mrs. Chelsea Walters, Regina, SK
Abigail Seidle-Lischynski, Treaty 6 Saskatoon, Saskatchewan
Marcel Petit, Saskatoon, SK
rey Hesterman, Treaty 4, Regina, SK
Amanda Seymour-Skinner, Sydney, Nova Scotia
Cecilia Prokop, Treaty 4 (Regina, SK)
Jasper Watrich, Regina, SK
Ms. Aatika Moollabhai, Vancouver, BC
Lindsea Hanselmann, Treaty 6 Territory, aka saskatoon
Sydni Thorpe, Saskatoon
Ms. Maia Stark, Saskatoon
Miss Samantha ananas, Saskatoon
Mx. Alok Udagama, Regina, SK
Miss Sophie Wonfor, Mi'kma'ki/Nova Scotia
Ms. Clancy McDaniel, Halifax, NS
Ms. Lauren Wakelam, Saskatoon, SK
Mr. Addison Thelander, Saskatoon, SK
Mx. Alixx Davidson, Treaty 4 (Regina, SK)
Maia Herriot, Treaty 4
Ms. Megan Kaiswatum, Regina, SK
Ms. Brianna Price, Vancouver, BC
Hilarey Cowan, Treaty 4 Territory, Regina
Ms. Caitlin Mullan, Regina, SK
Scott Paradis, Edmonton, AB
Ms. Paula Bogdan, Regina, SK
Ryan Mitchell, Saskatoon
Jael Krebs, Edmonton
Mx. Ray Hansen, Mohkinstsis in Treaty 7 territory
Theresa Krebs, Edmonton, Alberta
Mr. Spike Bignell, Saskatoon SK
Taylor Apperley, Regina SK
Dr. Julie Kaye, Saskatoon
Mr. Thomas Fournier, Saskatoon
Mx. Jennifer Sedgewick, Saskatoon, SK
acâhkos calf child-dubois, Muscowpetung, Treaty 4
Kris Clemens, Winnipeg, MB
Mx. Chris Kruszewski, Edmonton
Charlotte Thomasson, Amiskwaciwâskahikan (Edmonton)
Dr. Daniel Fuller, Saskatoon
Treana Cope, Regina
Stacey Crooks, Treaty 4, Regina
Erin Ayles, O'Leary, PEI
Laura Civica, Treaty 6 Saskatoon
Candice Klein, Saskatoon, SK
Ms. Sara, Regina, Saskatchewan
Ruby Stickney, Saskatoon, SK
Danielle Sakundiak, Regina
Patricia Hall, Saskatoon
Cassandra stark, Saskatoon
Ms. Laura Balanko-Dickson, Calgary AB
Mr. Gregory Balanko-Dickson, Calgary, AB
Nikki Barrington, Asquith, SK
Dr. Patricia Elliott, Regina
Ms. Bonnie Pfeifer, Regina, SK
Eunice Bergstrom, Saskatoon
Bronson Gordon, Prince Albert, Saskatchewan
Sherri Maier, Melville, Saskatchewan
Cory Cardinal, Saskatoon, Saskatchewan
Mrs. Krystle Lapointe, Winnipeg, MB
Mr. James Ruston, Toronto, ON
Jade DeFehr, Regina, SK
Mr. Benjamin Kedoin, Unity, SK
Miss Trina Riel, Calgary, AB
Allison Bear, Saskatoon, SK
Ms. Alessandra Pozzuoli, Toronto, ON
Ms. Julie Paul, Regina, SK
Mrs. Amber Slippery, Regina, SK
Ms. Nevaya Slippery, Regina, SK
Mr. Elijah Slippery, Regina, SK
Chantelle Reimer, Lanigan, SK
Dr. Rachel Engler-Stringer, Saskatoon, SK
Moravia de la O, Regina, SK
Ms. KB Harwood, Ottawa
Miss Yasmine Gray, Toronto, ON
Chelsey Zurkan, Whitehorse
Iman Bundu, Brampton, ON
Ms. Astrid Mrkich, Mrkich Law, Toronto, ON
Marco R, Calgary, AB
Sam Channell, Sinixt, Syilx, Secwepemc, and Ktunaxa territories
Mr. Adam Nikiel, Vancouver
Ms. Siona Koker, Toronto, ON
Mr. Greg Paterson, Saskatoon
Janine Rzeplinski, Victoria, BC
Ms. Mónica Martínez, Tkaronto
Miss Vivianne Bourdon
ann rogers, Ladysmith BC
Denise MacDonald, Regina SK
Andrew Stevenson
Sarah White, Halifax, NS
Corbin Cammidge, Edmonton/Amiskwaciwâskahikan/Treaty 6
Ms. Mira Cappello, Regina, SK
Ms. Chanelle Thomas, Hamilton, ON
Jasper Dent, Treaty 6 (Saskatoon)
Mr. Jeremy, Toronto, ON
Miss Savannah Logan, North York, ON
Mitchell Hopkins, Edmonton
Ms. Erica Ellson, Regina, Saskatchewan
Ms. Shannon Stone, Treaty 7 Territory, Calgary AB
Dr. Bronwyn Dobchuk-Land, Winnipeg/Treaty 1 territory
Ms. Margaux Kristjansson, unceded Mohican territories, MA
Melissa Guiyab, Toronton, ON
Ms. Alice Sawatzky, Winnipeg, MB,
Sophie Lachapelle, Kinston, ON
Ms. Mariela Flores, Escondido, CA
Chido, Vancouver
Mr. Gurpiar Gill, Saskatoon
Ms. Naiomi Perera, Toronto, ON
Katheryn Wabegijig, Robinson Huron Treaty (#61) Garden River First Nation
Ms. Rebecca Beattie, Saskatoon
Mrs. Tasha katay, Stoughton
Mrs. Shannon Peltier, Osoyoos, BC
Ms. Linda Hagan, Saskatoon, SK
Nathaniel Hanula-James, Toronto, ON
Rose Akapew
Vic Stanford, Treaty 7, Calgary
Rian Adamian, Montreal, QC
Cleo Nguyen, Saskatoon
Rhiannon Ward, Regina, SK
Shania Klugh, Edmonton
Nester Jimmy, Saskatoon, SK
Dana Blackie, Saskatoon, SK
Ms. Fay Munro, Saskatchewan
Caitlin Ward, Saskatoon, Treaty 6
Dr. Cindy Hanson, Saskatoon
Mr. Doug Racine, Saskatoon
Dr. Ella Ophir, Saskatoon
Mr. Aloys Fleischmann, Edmonton
Karrie Auger, Amiskwaciy
Liam Erickson, Saskatoon
Ms. Jamie Phillips, Vancouver (SK is home province)
Ms. Rebecca Johnson, Saskatoon
Marilyn Dumont, Edmonton
Leila Reeves, Yorkton, SK
Magín Payet Scudellari, Vancouver, BC
Ms. Dawn weber, Lloydminster
Ms. Beth Capper, Treaty 6, Edmonton
Emmet Matheson, Vancouver, BC
Marley Kotylak, Saskatchewan
Ms. Jenni Nguyen, Orlando, Florida
Sydney Ball, Vancouver
Emily Luba, unceded territories of the xʷməθkʷəy̓əm (Musqueam), səl̓ílwətaʔɬ(Tsleil-Waututh) and Sḵwx̱wú7mesh (Squamish) Nations
Ms. Kalli G, Saskatoon
avianna hudym, regina, sk
Mr. Kevin Belanger, Regina, SK
Ms. Jennifer Lounsbury, Saskatoon, SK
Ms. Denise Lambert, Treaty 6
Ben Camplin, Saskatchewan
Russell McAuley, Saskatoon, SK
Mr. Geoff Reimer, Winnipeg, MB
Krystle, Vancouver BC
Ms. Michelle Peiris, Saskatchewan
Amber gordon, Edmonton
Torien Cafferata, Saskatoon
Ms. Brianna Brass, Treaty 4
Dylan Mcdermid, Toronto
Adam Booth, Toronto
Ms. Lauren Mitchell, Saint John, NB
Ms. Ashley Winchester, Saint John, NB
Meighan Good, Windsor, ON
Margaret Ovenell, Halifax
Mom Pris Stevenson, Fort Qu'Appelle, SK
Mr. Tim Dieter, Ppk #81
Ms. Janette Sperber, BC
Ms. Jillian Baker, Treaty 6 territory, Saskatoon
Ms. Dory Cook, Saskatoon
Callie Sparvier, Regina
Ms. Alix, Calgary AB
Dr. Omeasoo Wahpasiw, Epekwitk
David Garneau, Regina, SK
Dr. Grace L.X. Woo, Saskatoon/Vancouver
Posy Legge, Treaty 1, Winnipeg
Dr. Jerome Whitington, NY, NY, USA
Sherrisse Kiefer, Regina
Ms. Nicole Croft, Calgary
Brendan, Treaty 4 Territory
Kikélola Roach, Toronto
Marie Matheson, B.C.
Russell Copley, Calgary / Moh-kíns-tsis
Mx. Janelle Pewapsconias, Little Pine First Nation, SK, Treaty 6 Territory
MS. Shawn Jordan, Winnipeg
Ben Schneider, Regina
Kyla Quewezance, Calgary
Dr. Philip Howard, Tio'tia:ke (Montreal)
Robyn maynard, Toronto
Ms. Deb Hopkins, Saskatoon
Shannon D'Arcy, Vancouver
Ms. Marion Lefevre, Vancouver
Mr. Tim Quigley, Saskatoon
Begoña Dorronsoro, Coimbra, Portugal
Ms. Yvette Cowan, Victoria, BC
Professor Kristen Bos, Toronto
Ms. Patricia Lapointe, Batoche, SK
Mx. Naisa Bujold, Edmonton/Treaty 6
Natalie Owl, Sagamok Anishnawbek
Mrs. Nina Courtepatte, Regina
Jessica Forbes, Gabriola Island, BC
Mx. Seb Grooms, Charlotte, NC, USA
Hannah Goa, Edmonton
Ms. Stella Cote, Regina
Darby Lynch, Unceded Coast Salish Land, BC
Ms. Dahlia ChanTang, Montreal, QC
Caitlin Giffin, Ottawa
Dr. Carolyn Thauberger, Dubuc, SK
Eric James, Regina
Ms. Nathalie Klinger, Saskatoon
d hansen, toronto Ontario via Yorktown sask
David Semaan, Toronto, ON
Dr. Christine Stewart, Vancouver
Ms. Kaitlyn Starr, Saskatoon
Mr. Cal Pfeifer, Regina
Ms. Lucy Wicken, Vancouver
Simran, unceded territories of the xʷməθkʷəy̓əm (Musqueam), səl̓ílwətaʔɬ (Tsleil-Waututh) and Sḵwx̱wú7mesh (Squamish) Nations
Ms. Joanne Blythe, Saskatoon
Cherise Carlaw, Ontario
Jen Langan, Regina
Catherine C, Vancouver
Ms. Lauryn Kronick, Saskatoon
Mx. Alex Bailey, Toronto
Dr. Kent den Heyer, Edmonton
Ms. Kyla Avis, Saskatoon
Ms. Chantal Diehl, Saskatoon
Georgia Tousignant, NS
Keegan McShane, Saskatoon
Ms. Catherine Wicken, Vancouver
Karen Kowalenko-Evjen, Saskatoon
Gabby Aquino, Tkaronto
Gary Evjen, Saskatoon
Karen Kowalenko-Evjen, Saskatoon
Alex Bailey, Toronto
Whitney Kemble, Toronto
Rebecca Huang, Edmonton
John Barr, Port Perry, Ontario
Meghan Kynoch, Winnipeg
Andrea Custer, Prince Albert, SK
Morgan Hodder, Edmonton
Catherine Hart, Kingston, ON
Shane Henry, Saskatoon
Isaac Wurmann, Winnipeg
Kate Jacobson, Calgary
Inger Bonli, Saskatoon
Kurt-James Dexter Kaulbach, QC/NS
Jen Funk, Winnipeg
Chris Gallaway, Edmonton
Marla Gordon, Saskatoon
Callen Diederichs, Saskatoon
Véronique Mireault, Regina
Maia Bonli, Saskatoon
Chanda Tannis, Saskatoon
Dr. Rebecca Sockbeson, Edmonton
Melanie Leslie, Winnipeg
Jessica Cooreman, Amiskwacîwâskahikan
Caitlin Hutchison, Treaty 1, Winnipeg
Dalyah Mouallem, Alberta
Aidan Sheridan, Coquitlam
Lou Reid, Amiskwaciwâskahikan, Treaty 6
Andréa Ledding, Saskatoon, SK Treaty 6 and Homeland of the Métis
Percy Hall, Burlington, VA
Kaleigh Aramenko, Treaty 6
Isabella Nikolaidis, Amiskwaciwâskahikan
Shaista Patel
Jennifer Lenny, Treaty 6, Prince Albert
Katina Mikos, Winnipeg, MB / Treaty 1 Territory
Dr. Janet McVittie, Treaty 6, Saskatoon
Alisha Gori, Yellowknife, NT
Din Allen, Windsor, ON
Alexandra Thomson, Regina
John Barr, Port Perry, ON
Sunshine Joseph, Saskatoon, SK
C. Jenkins, Edmonton, AB
Allen Thompson, Vancouver, BC
Larry Kowalchuk, Regina, Treaty 4
Terry McNamara, Coast Salish territory, City of Vancouver
Brye Robertson, Calgary
D. Kemp, Treaty 6
Jayda Abell, California
Mark Johnson, Cambridge
Kayleigh Kristiansen, Campbell River, BC
Matana Skoye, Treaty 6, Edmonton
Katina Mikos, Winnipeg, Manitoba / Treaty 1
Cynthia Wilson, Gilbert, AZ
Dr. Jill Dosso, Vancouver, BC
Kaylyn Wes, Thunder Bay, ON
Alexandra Spyromilios, Saskatoon
Sunshine Joseph, Saskatoon
Melanie Rope, Regina
Theresa Sandoval, Arizona
Suzanne Peter, Regina
Laura May, Ajax, Ontario
Kayla Nicole Ironstar, Saskatoon
Lucila Ruiz Jiménez, México
Monica LeDoux, Calgary
Dallas Prosper, Saskatoon
Claire Molgat Laurin, Montreal, QC
Douglas Henry, Lindsay, ON
Mónica Yolanda Ruiz Jimenez, México
Michelle M. banhegy, Ochapowace Nation
Alexis A, Revelstoke, BC
Noella Wells, Strathmore, AB
D. Bear, Saskatoon
Emily Ambrogio, Whitehorse, YT
Kendra Cardinal, Alberta
Ashley Daw, Yellowknife
Glenn Hodgins, Hemmingford, Quebec
Lara, Rosetown, SK
Julianna McLean, Treaty 6, Saskatoon
Sofía Romo, Vancouver, BC
Raven Turchinetz, Tzeachten Stó:lō Territory, Chilliwack, BC
John Noon, TCFN
Karli Feser, Courtenay, BC
Anita Parenteau, Sturgeon Lake Treaty Six Territory
Prudence Iticka, Calgary
Gerrlyn Lariviere, Pinehouse Lake
Len Usiskin, Saskatoon, SK
Elizabeth Carter, Toronto, ON
Charlie Peters, Edmonton, AB
Michelle Ma, British Columbia
Patricia Smyth, Burnaby, BC
Nicholas Marx, Copenhagen, Denmark
Jeska Slatwr, Maple Ridge BC (from Treaty 5)
Janet Creery, Ottawa
George Galvis, Oakland, CA
Judy Houle, Sandy Bay Manitoba
Alyssa Knox, Chicago, IL (formerly Regina, Saskatchewan)
Chelsea Mackay, Dawson Creek, BC
Cianna Gibson, Regina
nassi Soofi, Vancouver
C. Fayant, Regina, SK
Katherine Gardiner, Saskatoon, Treaty 6
Raeanna Sinclair, British Columbia
Liberty L, Victoria, BC
Shannon, Toronto, ON
Jacey F, Inuvik, NT
Gail whitfield, Uk
Lee whitfield, Uk
Tina Thomas, Treaty 4
Corrine Arthur, 100 Mile House BC
Tori Cress, Williams Treaty Territory
Meg Luxton, Toronto
Janice Whittaker, Halifax, NS
Nick Wees, Montreal, QC
Madeline A. Bruce, Nanaimo, B. C.
Marnie Badham, RMIT University, Melbourne, Australia
Rain Daniels,  unceded xʷməθkwəy̓əm (Musqueam), Skwxwú7mesh (Squamish), and Səl̓ílwətaʔ/Selilwitulh (Tsleil-Waututh) territory (Vancouver, B.C.)
Mackenzie Schmidt, Alberta
Val Alexander, Edmonton
Yvonne Bourque, Montreal
Leanne, Toronto
Dolores Pechawis, Saskatoon, SK
Sara Krawetz, Sarnia, ON
Robyn Letson, Toronto
Steff Schimeck, Montreal QC
Lucy Fowler, Treaty 1/Red River
Joan Parker, Peterborough, On
Katie Renaud, Ontario
L. van Dyck, Winnipeg, MB
Leo Saltzman-Weniger, Montreal QC
Aseman Sabet, Montréal
Emma Cleroux, Ontario
Jessica sklar, Vancouver, bc
Shawna Gray, Treaty 6 Territory, Melfort, SK
Adam Lee, Toronto, ON
Robert Wilton, Campbellville, ON
S Thompson, Toronto
Sharissa Hantke, Treaty 6 (Saskatoon)
Caitlin Herckenrath, Toronto
Mary Newton, Saskatoon, Sk.
Lindsay Knight, Treaty 6 Territory
Bridget Ambrogio, London ON
Sheila Anne, TORONTO
Gavin Keachie, Toronto
Ethan Paul, Membertou, Mi'kma'ki
Katelyn Dickey, Glencoe, ON (Treaty 21)
Alice Willett, Regina, SK
Cole Osiowy, Winnipeg
Dr. Max Haiven, Thunder Bay
Dr. Lorna Fadden, Pitt Meadows, BC
Margot Gough, Saskatoon
Raquel Oberkirsch, Treaty 4, Weyburn, SK
Taylor Yee, Saskatoon
Kaylee Mitchell, La Ronge, Saskatchewan Treaty 6
Maria Gomes, Nanaimo, BC
Anita Simaganis, Cut Knife, SK
Bill Stannard, Selkirk MB
Allan Barrientos, Toronto, Ontario
Suzanne Hansen, ThunderBay, Robinson Superior Treaty
Bruce Kecskes, Toronto, ON
Cole Osiowy, Winnipeg
Mx. Sam Macneil, Vancouver
Marti Sarbit, Winnipeg
Heather H, Ontario
Elenna LaPlante, Treaty 4, Regina
Jason M, Saskatoon SK
Sarah Weatherald, Wawota, SK
Dr. Jill Dosso, Vancouver, BC
Sarah Marshall, Calgary, Alberta
Megan Isbister, misâskwatôminihk Treaty 6 and Métis homeland
Jonathan Cook, Montréal, QC
Xue Xu, occupied Algonquin territory (Ottawa, ON)
Edward Hon-Sing Wong, Toronto
Katie Doke Sawatzky, Regina, SK
Keenan Stouffer, Treaty 7, Calgary
Tahmina Shamsheri, Ajax, ON
Yeonoo Park, Vancouver, BC
Harbin Peek, Cedartown, Georgia
Greta S., Montana, USA
Phoenix Bain, Victoria, B.C
Emily Huzil, Regina
Sarah Norton, Regina Sask
Julianna Morin, Pembroke, ON, CA
Nic Wilson, Regina, SK
Emily Bagshaw, St. Catharines, ON
Ana Camacho, Saskatoon
Alannah Day, Northern Ontario
Steff Schimeck, Montreal QC
Mina Alves, Kitchener
Noelle Geniza, Toronto, ON
Raven Marshall, Oakland, CA
Aiyana Kent, Wpg. Mb.
Justin Fisher, Saskatoon, SK
Sheena Greer, Saskatoon, Saskatchewan
Dr. Lynn Caldwell, Saskatoon
Alyssa Quinney, Calgary, AB
Jay Kimball, Regina
Julian Wotherspoon, Treaty 4 Regina
Emily Barber, Regina, SK
Reed Lewko, Vancouver, BC
Dayna Sherstobitoff, Treaty 7, Calgary, AB
Dominique R Holmes, Toronto, ON
Sheldon Moellenbeck, Saskatoon
Paige Moreside, JD, Saskatoon
Laura Schnell, Regina
Shyla Seller, Vancouver
Taylor Alishouse, United States
Charlie McClure, Montreal, QC.
Jodi Lammiman, Calgary, AB
Karin Towers, Regina, SK
Jasper Walton, Toronto, Ontario
Erin Sobat, Edmonton/Toronto
Matt Ormandy, Edmonton, AB
Dayton Buchanan, Regina, Sk.
Jessica Kirk, Toronto
Sarah Winstanley, Calgary, AB
Vina Nguyen, Moh-kíns-tsis/Calgary, AB
Kyla Foulds, North Battleford, Saskatchewan
Stevie Smith, Whistler BC
Lynn Rougeau, Kamloops BC
Miranda Murray, Regina, SK
Caroline Redwood, Regina, SK
Michele Kaye, Toronto
Waxi Sargent, Nebraska, USA
Savannah Poirier, Calgary, Alberta
Sarah Sopracolle, Vancouver Island, BC
Joanna, Toronto
Cassandra Ozog, Treaty 4 (Regina)
Brittney MacFarlane, Treaty 4, Regina, SK
Hailey Marwood, Saskatoon, SK
Robin Sabarillo, Toronto
Sheila Swanson, Regina sk
Hillary F, Toronto, Ontario
Heather Bu'Lock, Ontario
Randi Coons, Regina, SK
Jasmine mohamed, Toronto, ontario
Amy Debassige, M'Chigeeng
Bill Wall, Regina
Georgina Alonso, University of Ottawa
Alexis Duke, Regina
Kale maclellan, Treaty 4 | Regina
Maya Rivera, Regina, Saskatchewan
Alyssa, Ontario
Charlene fisher, Regina
Andrew Plamondon, Montreal, QC
Sam Mason, amiskwaciwâskahikan
DK (David Kerr), Vancouver BC
Jaye Kovach, Regina, Saskatchewan
Brooke M., Saskatoon, Sk.
Mackenzie Taylor, Regina SK
Savannah Kosteniuk, Treaty 4, Regina SK
(Laurie) Dizzy Feehan, Victoria BC Canada
Taylor Stevens, Regina
Mr. Boos, Montreal
Gina Brass, Regina
Misty Longman, Regina, Treaty 4
Hannah Pearce, Regina
Evan Breiter, Regina
Nicole Mae, Regina, SK
Brenda Reid, ON
Bree Tabin, Regina, SK
Julia Parrilla, Vancouver, BC
Maura R, Treaty 6, amiskwaciwaskahikan
Emily Wenarchuk, Regina, SK
Aidan Wittig, Saskatoon
Keegan Grandel, Regina
Miranda McLaren, Regina, Sask.
Alexa Arnyek, Regina, SK
Billie Croft, Atlanta, Georgia
Mark Mullkoff, Tkaronto
Sarit Cantor, Toronto, ON
Katie Turriff, Vancouver, BC
Andrea Blanchette, Windsor, On
Jane Bindia, Edinburgh, Scotland
Jess Antonini, Regina, SK
Donald Smith, Regina
Sarah J Culkin, Amiskwaciywâskahikan/Edmonton AB, Treaty 6 territory
Jessie Stueck, Balcarres, Saskatchewan
Pam Taylor, Nova Scotia
Andre Goulet, Montreal
Autumn C, Regina, SK
Justin Scott, Saskatchewan
Shelley Fayant, Regina
Michelle Watson, Toronto, ON
Janet Mowat, Toronto, ON
Alexandra Arthurs, Treaty 6, Saskatoon, SK
Glorie Tebbutt, Saskatoon
Dr. Dale Dewar, Wynyard, SK
Julie Gobeil, Treaty 4, Regina
Courtney Bates-Hardy, Regina, SK
Nicole Gladu, Vancouver, B.C.
Tiffany Wolf, Regina, SK
Sophie Pouyanne, Vancouver BC
Rance Mok, Victoria, BC
Ella Hough, Montreal, QC
Siobhan Laughlin, unceded territories of the xʷməθkʷəy̓əm (Musqueam), səl̓ílwətaʔɬ(Tsleil-Waututh) and Sḵwx̱wú7mesh (Squamish) Nations (Vancouver, BC)
Dr. Hollis Moore, Unceded and unsurrendered Algonquin Territory | Ottawa
Katie-Marie McNeill, Kingston, ON
A. F. Barlow, Edmonton, AB
Tracy Humphreys, Victoria, BC
Emma Nee, Regina
Brittany Muir, Regina, SK
Raymonda Zheng, Saskatoon, Treaty 6, SK
Dane Monkman, Winnipeg, MB
Emily, Canberra, Australia
Kelsey, Regina, Sk
Amy Cornish, Vancouver BC
Susana Wonacott, Winnipeg, MB
Theadora Carter, Edmonton, Alberta
Lora McElhinney (Joint Effort), Vancouver, BC
Brienne Langen, Victoria, BC
Gabrielle, Regina
Grace Lloyd, Halifax, NS
micaela nimmo, windsor, ON
Matthew Behrens, Perth, ON, Unceded Algonquin Territories
Julianna Duholke, Montreal
Reah Starr, Balcarres, Saskatchewan (Starblanket Cree Nation, Treaty Four Territory )
Sarah Mitten, Treaty 4 Territory (Regina, SK)
John starr, Saskatoon
M Pollock, Coquitlam, BC
Alanna Crouse, Montreal, QC
Charlotte Sullivan, Montréal
Verna Starr, Balcarres, Saskatchewan, Treaty Four Territory
Elise Mallette, Quebec
Emin Youssef, Montréal
Tracy Desjarlais, Piapot First Nation
James Ruston, Toronto, Ontario
Andréa Biron-Boileau, Montreal
Isabel Eggleston, Massachusetts, USA
Rachel Thevenard, Kitchener, ON
Nima Hussein, Ottawa
Stephen Lett, Saskatoon, Treaty 6
Rydan Sheldon, Winnipeg, MB
Megan todoruk, Manitoba
Timothy Ellis, Etobicoke, ON
Catherine Moriarity, Ottawa, ON
Damion Tobius Hamilton, Saskatoon, Saskatchewan
Adam Whisler, Hamilton, ON
Eliza Brandy, Toronto, ON
Mackenzie Thompson, Tisdale, SK
Melissa Halyk, Moose Jaw, Sk
Dixie Green, Swift Current
Ruth Marshall, Toronto
Hannah Stevenson, Regina
Carolyn Dickinson, Regina SK.
Shannon Sullivan, Allston, MA, USA
Nabeela jivraj, Montréal
Jody Wolfe, Calgary
Laina Groom, Treaty 1 Territory
Taryn Hamilton, Rainy River, ON
Jessica Piec, Winnipeg, Manitoba
Andrew Burfitt
Brandon Obcena, Manitoba
Ailish McConnell, Saskatchewan
Shannon Grogan, Port Orchard, WA, USA
Karen Jenkins-Waboose, Elk Point, Alberta
Ashlynn Chand, Edmonton
Tekla Cunningham, Winnipeg, MB
Pilar Acoose, Regina, Sk
Ms. Margaret Sutherland
Rachel Malena-Chan, Victoria BC
Mattea Polivka, Regina
Laura Cutmore, Halifax, NS
Rachel Vickerson, Toronto
Nicole Heinecke, Toronto, ON
Liam Kennedy-Slaney, New Westminster, BC
Rene Gardypie, Saskatoon
Kinsey Donald, Winnipeg, MB
Marie-Andrée Poulin, Montréal
M. Bentz, Scio, OR
Mattea Thompson, Saskatoon, Sk
Ray Sukin Klauber, Oakland, CA
Elizabeth MacLeod, Toronto
Holli Perryman, Ontario
Sally Livingston, Tiohtià:ke (Montréal)
Sheila Laroque, Saskatoon
Gio Olmos, Montreal, QC
Kelsey Jones, Regina
Lindsay Stokalko, BANFF, AB
Jordyn O, Saskatchewan
Laurie Borzel, North Battleford
Alexandra Thomson, Regina, Sk
Mohamed Ahmed Ali, Edmonton
Ellen Gillies, Yellowknife, NT
Madison Randall, Regina SK
Haseena Manek, Ottawa, ON
Lynn Carlile, Ottawa
Zachary Healey, Saskatoon, SK
S. Kiefer, Treaty 4, Regina
Dallas, Treaty 6 territory
Dr. Andrew Wenaus, London, Ontario
Christina Willatt, London, ON
Laura Doyle Péan, Tiohtià:ke (Montreal), QC
Barbara Matthews, Vancouver, BC
Daniel Sarah Karasik, Toronto
Yura Zenevich, Toronto, On
Charlotte-Anne Malischewski, Ottawa, ON
Naima Kristel Phillips, Montreal, Québec
Zarin Nawar, Windsor, ON
Amanda Haughey, Saskatchewan
Greta Seavale, Canada
Dianne Berger, Lloydminster, SK
Jaden Pierce, Saskatoon, SK
Micah, Saskatoon
Thomas Seibel, Saskatoon, SK
Alex Oliveira, Toronto, ON
Lorraine Chuen, Toronto, Ontario
Kylie Hoydalo, Winnipeg, MB
Raquel Alvarado, Saskatoon, SK
Jody Lerat, Saskatoon, SK
Shulamit Heisler, Toronto, ON
Amber Neufeld, Winnipeg, MB
Chanelle Gallant, Toronto, ON
Enna Pearlston, Toronto,ON
Chris Freeland, Winnipeg
Brianna mireles, Saskatoon
Raia Bryan, Winnipeg, MB
Jenny Dueck, Rossland, BC
Lauren Ritchie, Saskatoon, SK
Rev. Carolyn Woodall, Moosomin SK
Evan Lorant, Halifax, NS
Cody Starr, Saskatchewan
Stamata Massaoutis, British Columbia
James Morin, Treaty 6 Territory
Patricia Alvarez, Mexico
Meredith Johnson, Winnipeg,MB
Gary Varro, Regina
Amber Jackson, Saskatoon
Marjun Blishen, Burnaby, B.C.
Anna Willats, Toronto, Ontario
Maya Janzen, Rimouski, Quebec
Ashlynn Weisberg, Saskatoon, SK
Kevin McFadden, Ottawa
Jared, Montreal
Justine, Montreal
Kenneth Noskye, Sturgean lake cree nation
Hanna Reimer, MB
Sarah Zelinski, Saskatoon
Samantha Mae, Nogojiwanong
Rebecca LaRiviere, Treaty 1
Dr. Teresa Zackodnik, Métis Nation Region 4, Treaty 6 (born and raised in SK)
Alix Reynolds, Manitoba
Sharonn Clarke, Kingston, ontario
Marika Flis, Krestova BC
Liz Beeforth, Toronto, ON
Shantell Powell, Kitchener, ON
Dana Moore, Tucson AZ
Ina Y. Joseph, Capilano, Squamish Nation
Hawk CARIBOU, Saskatoon
Harmandeep Dhaliwal, Canada BC
Sinead O'Reilly, Saskatoon Saskatchewan
John Liesch, Vancouver, BC
Kylee, Winnipeg
Jennifer Altenberg, Saskatoon
Jeff, Ontario
Jasmine Myers, Montreal QC
Zacharie Collins, Moncton, NB
Roberta Humble, Regina, SK /Treaty 4
Jessica Bayot, Toronto
Jen Weih, Vancouver
Chelsea Ingrouille, Treaty 6, Saskatoon
Alexis Pufahl, Saskatoon
Patrick Dunford, Falcon Lake, Manitoba
M Deighton, Saskatoon
Laura Meloche, Edmonton Alberta
Andrea Bear, Saskatoon
Lisa Odle, Regina Saskatchewan
Andreea Iorga, Toronto, ON
Kevin McLean, Winnipeg
Vivian Short, Penticton, British Columbia
Sandra Giljanovic, Calgary, AB
Tonya Smith, Lekwungen Territory (Victoria BC)
Dr. Sean Tucker, Regina, SK
Raiha Shareef, Treaty 4, Regina, SK
Helen Smith-McIntyre, Treaty Six, Saskatoon
Jurell Parris, Saskatoon, SK
Ellen Froese-Kooijenga
Jaspreet Singh, Edmonton, Alberta
Gabriella Wong Ken, Calgary, AB
Margaret Champagne, Vancouver BC
Tyla Betke, Ottawa (formerly Saskatoon)
Don McIvor, Plumas, Mb
Mikelie Johnston, Edmonton
Clara Kwon, Mississauga
Maryam Sajjad, Regina, SK
Clare Hickie, Calgary, Alberta
Heather Wilks, Seattle
Casandra Naymie, Vancouver, BC
charlotte smith, toronto, ontario
Ms. Lorien, Denver
J. Matsui De Roo, registered clinical counsellor, Unceded territories of the Musqueam, Squamish, & Tsleil-Waututh Nations
Sarae Quewezance, Calgary, Ab
Matthew Carr, Regina, SK
Aleyda Ruff, Italy
Heather Murray, Gatineau, QC
Megan Hope, Toronto, ON
Michael Fenz, Austria
Jennifer Scholefield, Terrace BC
Brianne Rogers, Los Angeles, CA
Arlene Morin, Prince Albert, SK.
Brooke MacDonald, Salt Spring Island, BC
Lydia van Berkom, Montreal
Susan Sunderland, City of York UK
Samantha, Edmonton
Stephanie Tam, Toronto, ON
Christine Monks, Brantford, Ontario
Brad Gallamore, Vermilion Alberta
Amanda Bendel, Saskatoon
Vicki Bright, Vancouver
Dr. Jess Clausen, Ontario
Rosemary Gagné, Inverness, Québec
Dr. Darcy Ballantyne, Toronto, ON
Nathalie Brunet, Torbay, NL
Heather Egan, Ontario
Courtney Schreiter, Kitchener, Ontario
Stephanie Siemens, Treaty 6, Saskatoon
Kate Garel, Toronto
Patricia Murphy, Halifax, NS
Dr. Griffin Epstein, Toronto, ON
Jill Lumsden, Toronto, Ontario
C. Wanasundara, Saskatchewan
Ben Teeney, Toronto, ON
Marlene Webber, Toronto, ON
Ariel Wyse, Windsor, ON
Niki Kaloudas, Kingston Ontario
Jacob Roosa, Báxoǰe, Sauk, & Meskwaki land
Lauren Giniger, Los Angeles, California
Joy McQuarrie, Fanny Bay B.C.
Sam Mazzola, Delaware, USA
Branavan Kandiah, Ajax Ontario
Josh Sellers, Toronto
Danielle Kaardal, MD Candidate 2021, Hamilton, ON
Cody Black, Winnipeg
Kate Brown, Hamilton, ON
Samari McCloud, Tallahassee
Leila gebara, Montréal, QC
Leslie Thielen-Wilson, North Bay Ontario
Ruby Lindsay, Treaty 6
Sadie Beaton, Kjipuktuk
Penel j Smith, St. Catharines, Ont.
S. Glaze, Regina, Saskatchewan
Michelle Dyck, Toronto, ON
Camille Joyau, Montreal, QC
Augusta Schaffer, Pembroke, Ontario
Stephanie Yee, Halifax, NS
Mrs. Carrie, Camrose
Cristelle Belliveau, Saskatoon
Scott Dicks, Saskatoon
Catherine Cormier, Winnipeg
Kelsey Murphy, Treaty six
Colleen Filson, Toronto, ON
Mandolyn G, Treaty 6 Territory
Dr. Aaron Doyle, Unceded and unsurrendered Algonquin Territory | Ottawa
Geneviève Ramage, Nogojiwanong
Anni Valentine, British Columbia
Karen L, Victoria, BC
Adam Webster, Saskatoon, SK
David Aardvark, Ottawa ON
Lily Taylor, Regina
Erin Tosh, Saskatoon, sk
Leslie Marin, Ontario
Alexander MacLean, Ottawa
Taylor Long-Read, Edmonton, AB.
Dr. Adrian Eoin Edgar, Medical Director, Clinic 554, Fredericton, NB
Anna Rotman, Montreal, QC
Mattea Thompson, Saskatoon, Sk
Farrah Sun, Regina, Saskatchewan
Zain Ghadially, Toronto, Ontario
Amy-Jo Setka, Saskatoon, SK
Dr. Marlene Jones, Canmore AB
Hailey McCallum, Saskatoon
Ryan Hillier, Riverview, NB
Mark Holmes à Court, Winnipeg, MB
Kerrie Norton, Cote First Nations, Saskatchewan
Shaylyn Bouvier, Regina
Katie Forsyth, Saskatoon
Carrie Sweeney
Lisa Forbes, Winnipeg,MB
Gini Dickie, Toronto, Ontario
Sedi Soga, Ottaw, ON
Dr. Jessica DeWitt, Saskatoon
Sarah Deir, Toronto
Vicki Bright, Vancouver
Tom Maurer, Saskatoon
Lydia Holmes, Edmonton, AB
Cory Johnston, Regina, Sk
Brianne Cipywnyk, Regina, Sk
Jera MacPherson, Regina, Sk
Emma Massier, Saskatchewan
Josephine Kasokeo, Regina SK
Keely Williams, Pennant, Saskatchewan
Hedwig Lankau, Edmonton, AB
Heather Driedger, Banff, AB
Michelle Doherty, North Vancouver, BC
Sir Corie Amundson, Regina
R Favelle, Treaty 8 Territory, Canada
Hanna Hudson-Plante, Regina, SK
Moira Kennedy, Winnipeg, MB
Guillaume Manningham, Québec
Jaci Leavitt, Seattle,WA
Rheana Baril-Bissett, Morden, Treaty 1 Territory
Jonathan Mourant, Montreal
Samantha Gallagher, Ontario
C. Ottenbreit, Winnipeg
Daniel Parr, Regina, Saskatchewan, Treaty 4
R Tellier, Winnipeg, MB
Danica Evering, Hamilton, ON
Maddy Langford, Saskatchewan
Sara Howdle
Amy Couzens, Regina, Saskatchewan
Davis Plett, Winnipeg, MB
Danica Evering, Hamilton, ON
Catherine Patrick-Boon, Montreal, Quebec
Shelby Weldon, Montreal
Kelsie B, Okanagan, BC
shae-lyn gordon, winnipeg, mb
Mandee McDonald, Edmonton
Laura Neidhart, Ottawa
Victoria Cowan, New Westminster, BC
Bonnie Heilman, Saskatoon
Tania Peters, Golden, BC
Sheena Greer, Saskatoon, SK
Karen Nimegeers, Burnaby, BC
Ainslee Lockhart, Brandon, MB
Dr. Margaret Kress, Saskatoon, SK
Rachel Little, Peace River, Ab
Graham Janz, Veendam, Netherlands
Timothy Favelle, Tumbler Ridge, BC
Gordon Gilhuly, New Brunswick
Jennifer Conron, St. Catharines ON
Angela Goertz, Vancouver
Karissa Patton, Saskatoon, SK Treaty 6 and Homeland of the Métis
Sophia Saad, PE
Julia Gigliotti, Winnipeg, MB
Leah Klaassen, Warman, Saskatchewan
Devin Fehr, Warman, Saskatchewan
Barbara Rotschild, Toronto, Ontario
Melanie Bolduc, Victoria, BC
Ntara Curry, Wynyard
Anna S, Victoria, BC
Dr. Marc Spooner, Regina
Michelle Kent, Treaty 6, Saskatoon, SK
Laura Beach, Saskatchewan
Catrin Berghoff, Edmonton
Arash Ghiassi, Tkranto
Carolyn P, Toronto
Jeremy Davis, Regina, SK
Dr. Leslie Sanders, Toronto ON
Zach Bales, Winnipeg, MB
Emma Skrumeda
Kylee Graham, Charlottetown, PEI
M Boldon, NB
Dr. Rebecca Caines, University of Regina
Iain Brynjolson, Manitoba
Chiara Nunnelly, Regina, Saskatchewan
Geraldine Sadoway, Barrister and Solicitor, Toronto, Ontario M6K 2N3
Maria Dueck, Winnipeg
Alexa Van Volkenburg, Saskatoon
Anna Sansom, Toronto, ON
Paniz Khosroshahy, Toronto
Marnie L. Milgaard, Vancouver BC
Riley Allard, Winnipeg, MB
Jan Smith, London, ON
Amanda Rekunyk, Kjipuktuk, Mi'maki
Melissa Kenney, Dunnville, Ontario
Francis Gibot, Calgary, Alberta
Lindi Zamisa, Hamilton, Ontario
Miriam Lyall, Nogojiwanong (Peterborough, Ontario)
Jasmine kinistino, Regina, sk
Dr. Taien Ng-Chan, Hamilton, Ontario
Taralyn Alexson, Winnipeg,  Manitoba
Opal Young, Courtenay, B.C
Ms. Keri, Sarnia
Rayna Slobodian, Toronto, ON
Julie Cule, Hamilton, ON
Jezlynn Williams, Amiskwaciwâskahikan (Edmonton)
Vanessa Belanger, Regina
Danté Lusson, Toronto, ON
Cymry Gomery, Montreal, QC
Lorna Regan, Saskatoon
Carolyn k Cornish, Quebec Canada
Riley Willson, Burnaby
Muqaiba Imtiaz, Calgary, Alberta
Karen Pearlston, Fredericton
Dick Martin, Meadow Creek B.C.
Alain Pierre Bachecongi, Montreal, QC
Karen Lortie, Ontario
Mike Sinclair, Ontario
Dr. A.J. Withers, Toronto
Andy Grace, Toronto
Councillor Angela Ross, Fort McMurray First Nation
max Lockhart, Vernon, BC
Kathryn Herriot, Saskatoon
Thomasina Pidgeon, Squamish, BC
Lucy Norton, Muskowekwan First Nation
Alexander Edmunds, Saskatoon, SK
Alexis Campbell, Toronto
Jane Shi, BC
Theodore Stonechild, Regina SK.
Elliot Gold, Coast Salish
Pamela Kazekare, Regina
Mille Henning, Denmark
Janelle Tougas, Winnipeg, MB
Nic aaron, London uk
Angela Swanson, Halifax NS
Janette Kotivirta, Finland
Minnie Guanish, Kawawachikamach, Quebec
Candy Fox, Treaty 4
Michael S. Wright, Winston, Oregon USA
Alina Freedman, Calgary,  AB
Sara Cronan, Saskatoon
Katrina Singleton, Toronto
Jessica Thompson, Saskatoon, Saskatchewan
Kayle Best, Saskatoon, Saskatchewan
Terry Gibson, Uk
Kevin McGuigan-scott, Saskatoon
Anne Doruis, Orillia, ON
Joel MacDonald, Regina
Catherine Gendron, Hamilton Ontario
Leanne Munchinsky, Saskatoon, SK
Tyson Lerat Big HORN, REGINA SASKATCHEWAN
TYSON LERAT, REGINA SASKATCHEWAN
Khodi Dill, Saskatoon, SK
Emily Choi, Toronto, ON
Stephanie, Toronto
Karin Baqi, Toronto, ON
Stacey Miller, Tiohtià:ke /So-called Montreal
Nigel Detbrenner-Rempel, Saskatoon
Alyssa Karpinka, Saskatchewan
Bobbi Bellavance, Calgary, AB
Sarina Geisel, Sylvan Lake, Alberta
Tyler Dempsey, Vancouver BC
Brenda Butler, Ladner, BC
Heather K. Dahlstrom, Thunder Bay, Ontario, Canada
Rebecca, Winnipeg
Becca Young, Toronto
Serena Gamble, Beardy's & Okemasis Cree Nation, SK
Sandra Ka Hon Chu, Ontario
Brenden MacDonald, Vancouver, BC
Sarah Nixon, Montreal, QC
Navjot, Chicago, IL
Emily Schultz, Calgary, AB
Dillon Cheveldae, Treaty 6, Saskatoon, SK
Deniqua Edwards, Toronto, Ontario
Mary Boyce, Toronto
Mary Morin, Edmonton
Mielle Michaux, British Columbia
Deanna Drschiwiski, Victoria, BC
Dr. Norma Rantisi, Montreal, QC
Lori Cameron, Ontario Canada
Dr. Dagoberto Contreras, BC
A. Priebe, Amiskwaciwâskahikan (Edmonton), AB
Tia Kane, Calgary, AB
Melissa Munro, North Glengarry, Ontario
Dana Rempel, Regina, SK
Samantha Gunn, Saskatoon, Sk
Dr. Emily Eaton, Treaty 4, Regina
Beth Vander Stoep MA, Baltimore MD
Sarah Iwakabe, Vancouver, BC
Muhamed Nuur Mahamud, Netherlands
Tristin Greyeyes
Michaela Peterson, Regina, SK
Khanh Tudo, Toronto, ON
Darlene Froberg, Maple Creek SK
Chiara Tate-Penna, Saskatoon
Ann Peter, Toronto, ON
Shawn Ragell, Oshawa, ON
Daniel James, Saskatoon
J. Beverly, Illinois
Anndi McLeod, Saskatoon, SK
Sabrina Materie, Saskatoon, SK
Hilah Silver, RN, Montreal, QC
Carol Morrison, W. Lebanon, NH USA
Josh Lalonde, Ottawa
Cindy Desnomie, Pasqua First Nation, Saskatchewan
Connor Johnson, Saskatoon, SK
Ellen Gabriel, Kanehsatake
Molly MacKinnon, Edmonton, AB
Fartun Hashi, Ottawa, Ontario
Zena C, Regina, SK/Treaty 4
Caroline Thompson, Richmond Hill, ON
Dr. Terra Manca, Edmonton, AB
Rafa Abbas, Calgary, AB
Anita Simaganis, Cut Knife, SK
Kathleen Houston, Regina, Saskatchewan
Emma Quail, Calgary, AB
Sukhpreet Sangha, Tkaronto/Toronto
Cindy, Ontario
Anna Rotman, Montreal, QC
Momii Palapaz, Oakland
Lena Betker, Edmonton
Frederick Sandy, Ontario, Canada
Mikaela Roasa, Edmonton, AB
Adriane Hunter, Toronto, Ontario
Dr. Deborah Cowen, Toronto
Kathryn Tait, Toronto
Jaye Garcia, Edmonton, AB
Lizette Webb-Strike, Des Moines, IA USA
Alaina Houston, Regina, SK
Jessie Dishaw, Regina
Rachel Barnes, Seattle, WA
Heather Stephens, Toronto, ON
Amy Betker, Brandon, MB
Robin Hand, Vancouver, BC, Canada
Yvonne Hanson, Saskatoon, Saskatchewan
Ellyse Theede, Saskatoon
Meghan McKee, Glen Ellen, CA
julien abraham, toronto
Lori Stinson, Mesa, Arizona, USA
Lorianne Earl, Saskatoon
Martha Jackson, Seattle, Washington
Shannon O'Toole, Marcelin, SK
Dr. Andrea Redmond, Donegal, Ireland, formerly P.E.I.
Ted Rutland, Montreal
Martha Lucuni, Montréal
Joseph Cliff, Regina, SK
Lateef Martin, Montreal, Quebec
Dr. Janet McVittie, Saskatoon, SK, Treaty 6 territory
Dr. rosalind hampton, Toronto, ON
David Perrigard, Windsor, Ontario
Jessica Quijano - Iskweu Project Native Women's Shelter, Montreal
Michelle Lacombe, Montreal, Qc
Monaa Malik, New Brunswick
Stephanie Eccles, Montreal
Jessica Brown, Saskatoon, Saskatchewan, Treaty 6
Benjamin Hognestad, Treaty 9, Mushkegowuk Territory (Moosonee, ON)
Evie Ruddy, Treaty 4, Regina, SK
Em Steinkalik, Montréal
Elizabeth Wright, Saskatoon, SK
Cassidy Hanna, Treaty 4 Territory - Regina
Solo Fugère, Montreal
Kate Chung, Toronto
Natasha Metzler, Saskatoon, Sk
Dr. Lib Spry, Kingston, Ontario.
Victoria, Ottawa
Patricia Gélinas Boushel, Montréal, QC
Souheil Benslimane, Odàwàng (Ottawa)
Erin Flynn, Montreal, QC
Holly W, Kelowna, BC
Peige Desjarlais, Tkaronto/Toronto
Ally Giesbrecht, Vancouver
Kandis Chaffee, Fort McMurray Alberta
Colbow, Estevan Sask.
Carolyn Mathison, Saskatoon
Charles Smith, Saskatoon
Sari Park, Windsor, ON
Joel Reimer, Saskatoon, Treaty 6
Nicola Classen, Saskatoon, Sk
Hubert RDR, Montreal
Dann Hoxsey, Toronto, Ontario
Nancy Forde, Waterloo, ON
Stella Lee, Saskatoon
R Windjack, Saskatchewan
Dr. Tom Perron, Regina
Sumayyah Ibrahim, UK
Anne-Catherine, Montreal
AJ B, TKARANTO
Andrea Roman Alfaro, Toronto, ON
Jessica Woollard, London, U.K.
Lauren Strumos, Ottawa
Sarah Faulkner, Ontario
Hannah Dempsey, Winnipeg, MB
Nuri Crayton, Nashua, NH
Hannah Dempsey, Winnipeg, MB
Allan Michael Thunder, Rainy River
Dorothy Moszynski, St Catharines ON
Skip Kutz, Saskatoon
Sharon Contois, Winnipeg, Manitoba
Clarice Kuhling, Toronto
Jade Blair, Toronto
Steve Sidoli, Toronto
Zainab Pike, Nogojiwanong Ontario
Bita mary eslami, Montréal, québec
farah atoui, Montreal
Maren Tergesen, Vancouver, BC
Nicolas Schmidt, Vancouver
Laura Hawkins, Princeton, New Jersey
Morgan Tunzelmann, Regina
Andrea Tangney, Ontario
Shelby Gaudet, Saskatoon
Alexandra Dubreuil, Port Moody, BC
Ignatz Maria Murden, Manchester, UK
Eve Deshaies, Montréal
Jocelyne Tranquilla, Kijpuktuk (Halifax, Nova Scotia)
Kate McLennan, Calgary, AB
Zahur Ashrafuzzaman, Mohkinstsis
Amanda Genest, Saskatoon
Fanny Caire, Montreal, QC
Kalyna Kryworuchko, Montreal, QC
Jessie Carruthers, Calgary
Eric Mills, Toronto
Camila Franco, Montreal, QC
Dr, Caroline Tait, Saskatoon
Evie Ruddy
Nadia Akbar Kamal
Chelsea Flook, Quebec
JE Solo
Hannah Senicar
Sheldon Moellenbeck
Marina Sheppard
Alex Allary
Martha Sutherland, OCT, B.Ed, M.E
Dr. Mark Meyers, Saskatoon
Celeste Robillard
Julie Paul
Cherie Ahenakew
Fred Norman
Sylvia Smith
Henry Anderson
Jessica Froehlich, Medical Student, U of Saskatchewan
Kathy Walker
Dr. Jaris Swidrovich, BSP, PharmD, PhD(c), University of Saskachewan
Forrest Boden
Hanna Daber
Michelle Robinson
Robin Neault
Gisele Gordon
Farraminah Francis
Sign the letter here: https://tinyurl.com/y5lfwpoa