Post image source: Winnipeg Free Press, April 16, 1946
Ten Days of Prisoner Justice History: Day 3
On April 14, 1946, imprisoned women at the jail in Portage la Prairie, MB staged a coordinated action to protest deplorable food and living conditions, abusive guards, and lack of medical care. 15 women refused to go to work. When guards used teargas on them, they created barricades and began to throw furniture out the windows of the jail, singing "don't fence me in" (Siamandas).


A headline in the Winnipeg Free Press read "Cells Wrecked by Angry Women" (April 16, 1946, pg. 1); and a headline in the Winnipeg Tribune read '"Lesbianism' cause of riot says Lawyer" (April 18, 1946). The women's demand for a meeting with Attorney General J.O. McLenaghen was met (Siamandas).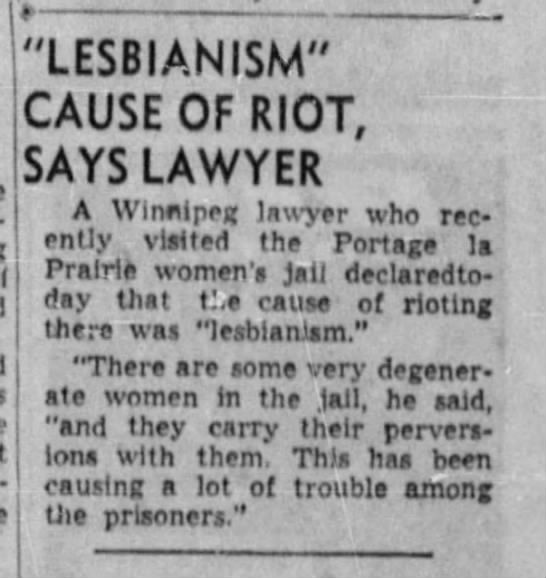 This riot forced an outside investigation into conditions at the women's jail which affirmed the women's complaints. Outside the jail in the aftermath of the riot, local organizations began calling for more community investment instead of imprisonment. "Social Agencies of Greater Winnipeg published a pamphlet, Youth Needs in Winnipeg, which called for job initiatives, better libraries and the construction of hockey rinks, swimming pools and playgrounds. The pamphlet suggested the increase in juvenile delinquency was the result of society's failure to meet the needs of young people," (Woolley 2003, pg. 51)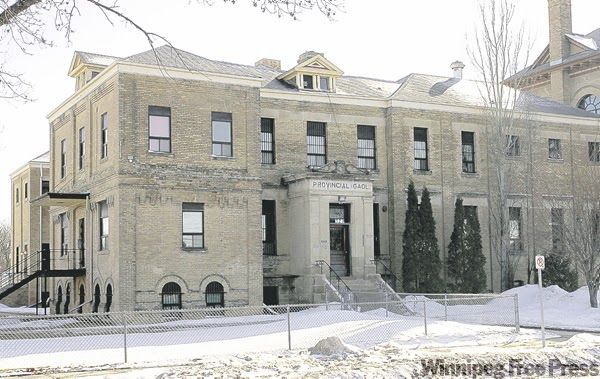 The 118-year-old Portage la Prairie jail was decommissioned when construction of a new women's jail finished in Headingley in 2012. The provincial NDP government (in power from 1999-2015) spent $80 million on the new jail, increasing the province's capacity to jail women by almost 3𝗑 (from less than 100 to 221 beds). Since 2003/2004, there has been a 458% increase in women in sentenced custody in Manitoba. As of 2016, 90% of women in Headingley were Indigenous (Macleans 2016) and as of 2017, 82% of women admitted to jails in Manitoba were Indigenous (Statistics Canada).
Sources: Admissions – Statistics Canada Capacity – Winnipeg Free Press